Mix media artist Betsy Youngquist! Oh my, I love her work.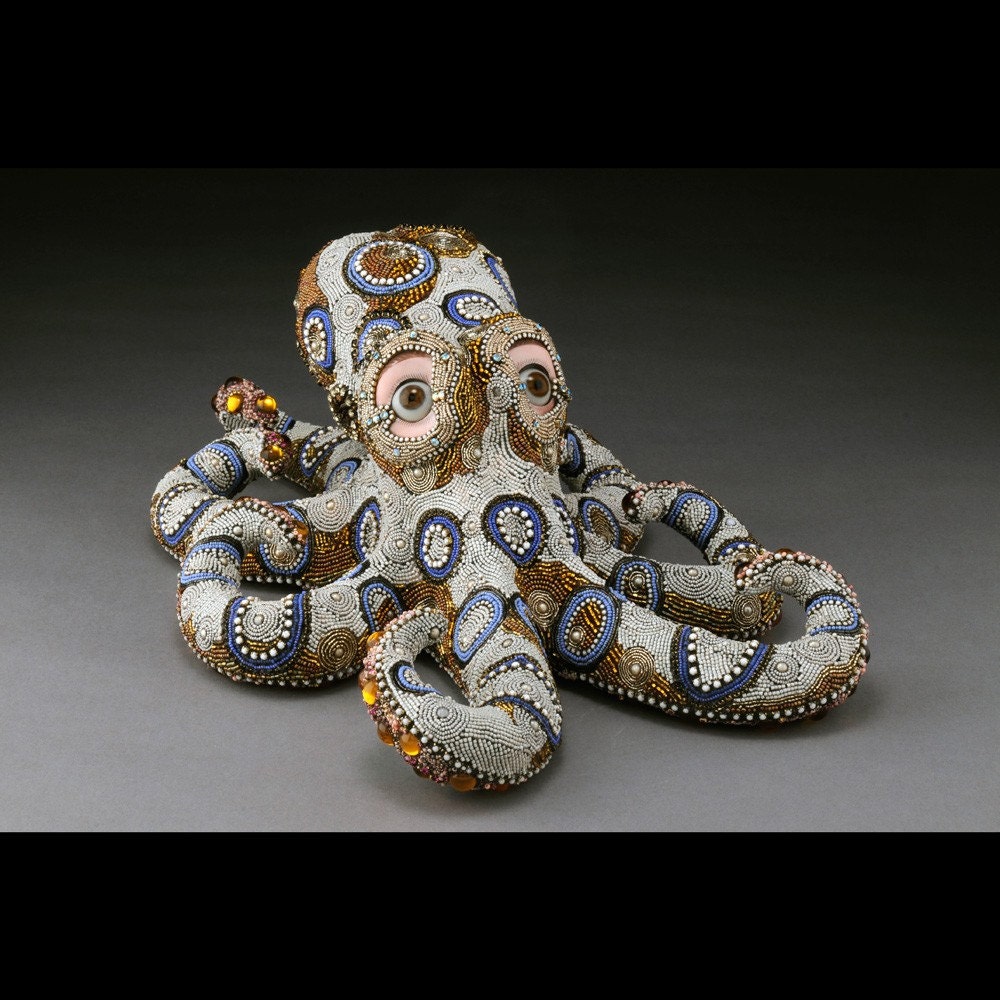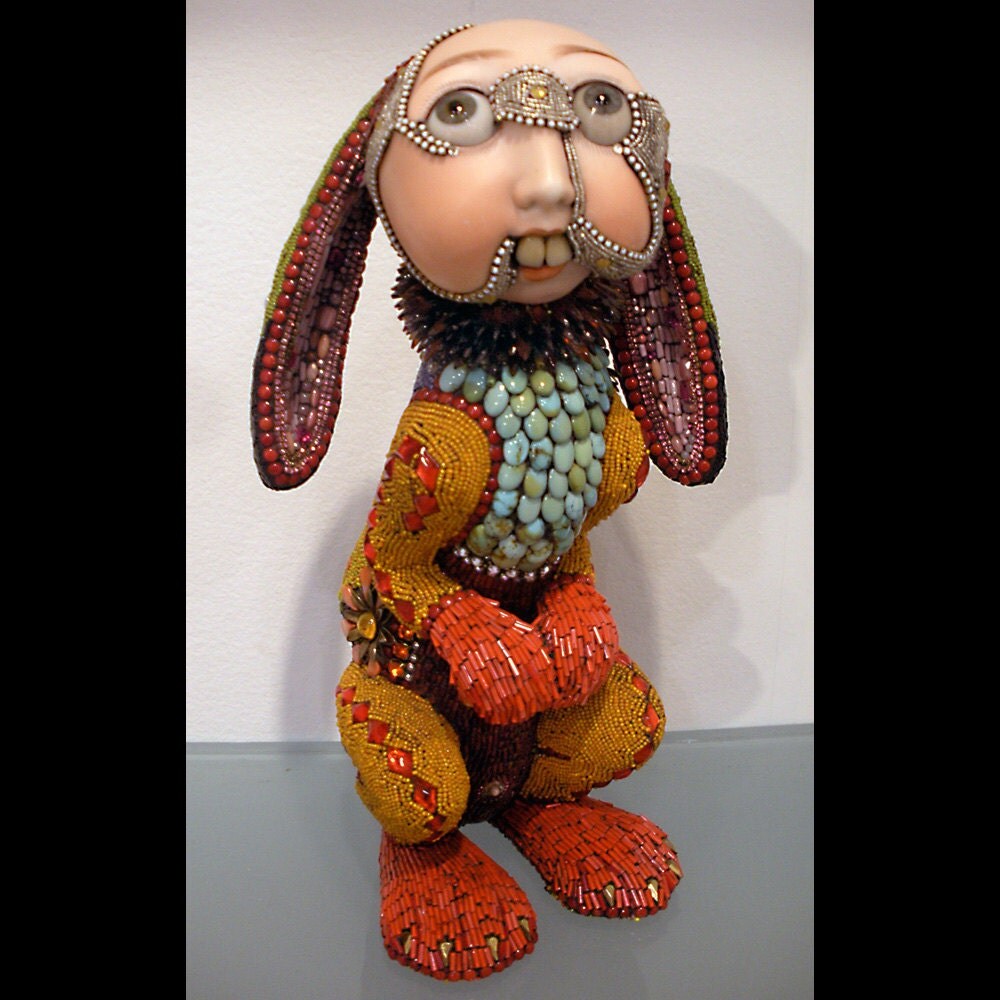 From her Etsy profile page:
Betsy Youngquist's mixed media beadwork reflects a fascination with the intersection of humans, animals, and mythology. Stemming from a life-long love of all creatures great and small, Betsy's work weaves together the human and animal spirit through a surrealistic lens.
When creating her embellished objects, Betsy collaborates with sculptor R. Scott Long in designing and constructing the forms. Each piece starts as a unique carving. The surfaces are encrusted with beads and found materials in a mosaic process, often incorporating fragments of old porcelain dolls.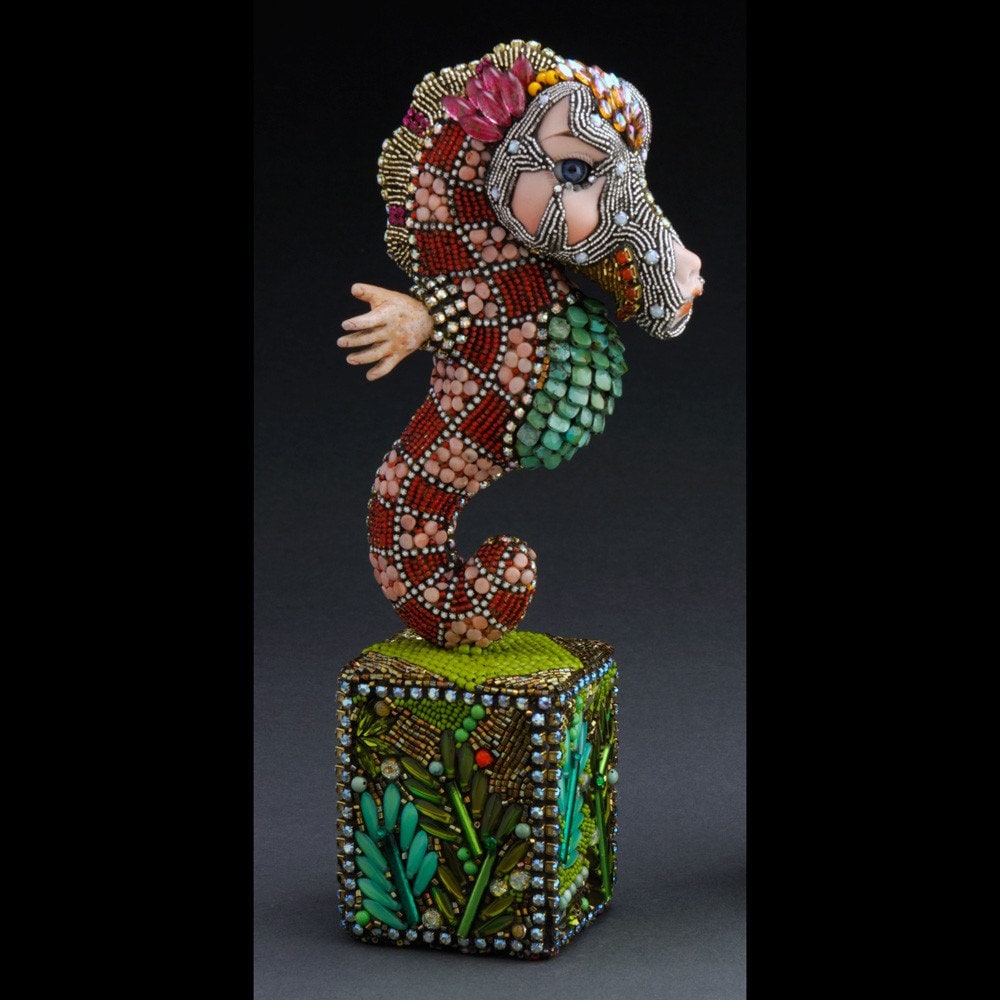 To learn more about Betsy and to see more of her amazing work, please visit her Etsy store or her website.
{ All photos are from Betsy Youngquist's site and Etsy store. }