Oh yes, wheat is another favorite.
Murano Glass Wheat Stems [set of 6]
'Delicate golden glass wheat stems are created by master craftsmen on the island of Murano in Italy. Arrange as shown, or in a vase with fresh flowers. Heads are glass, stems are silk-covered wire. 20″L.'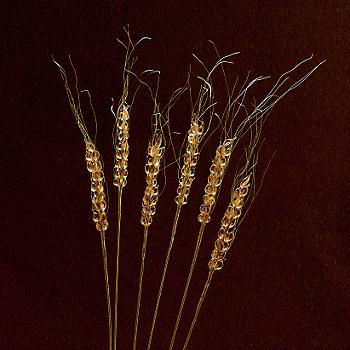 Delicately beautiful!