I'm behind on posts this week. I'll provide some lovely filler with what I like refer to as childhood toys grown up. Last January I posted Christian Faur's 'pointillist' portraits and I have a few more, courtesy of DudeCraft.
First up is Joe Black , who recreates the famous self-portrait of artist Chuck Close using LEGOs. Please be sure to explore more of Chuck's work at Artsy.
Here is the original self-portrait: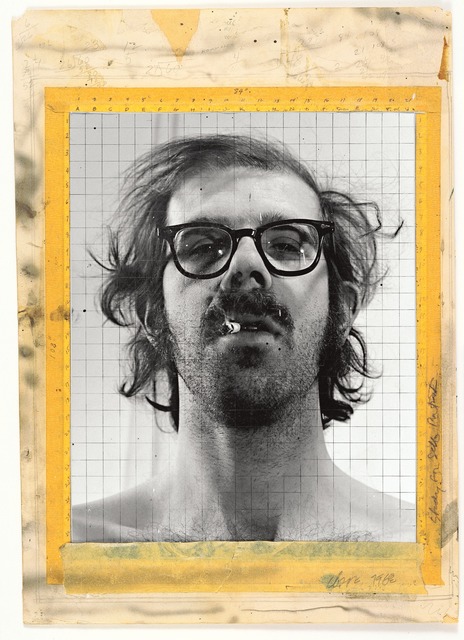 The next portrait is a re-visualization of a Chinese soldier boy taken by photographer Robert Capa which was used on the cover of LIFE magazine in 1938 when it covered the second Sino Japanese War. It is comprised of 5500 toy soldiers.
Joe Black also has some brilliant super hero portraits.
{ I snagged the Gene Wilder/Willy Wonka from filmfanatic.org. }