Gump's, in San Francisco, was one of my grandmother's favorite stores. She had a wonderful sense of style and I fully understand why she loved this place so much. I decided to check out what they had on sale today. This is what I found.
Cornucopia Baskets
'Symbolizing abundance, our cornucopias make a festive harvest centerpiece filled with your own gourds, greenery, or dried flowers. They're woven from weathered rattan and stand on a stable iron base. Imported.'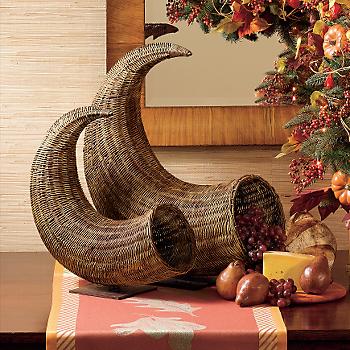 On Sale.
Colonial Wax Candle
'With candle and base sculpted from a single piece of wax, these shapely points of light cast a ghostly glow for up to 15-18 hours. Place on a dish to protect surfaces. 17 1/2″H. Imported.'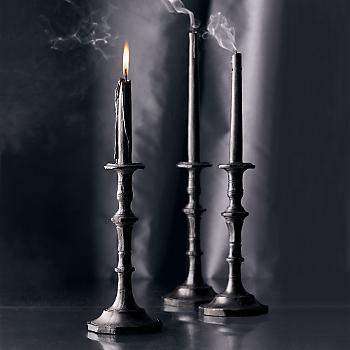 On Sale.